September 20, 2011
The Eclectic Show, Part Deux
What a wild program ~ all sorts of guests and information coming your way from the Big Show!!!
Fred and Jeff have been talking about a special screening of "The Goonies" at The Loft Cinema this Saturday, September 24th.  All the proceeds benefit cancer care and treatment and Jeff Cohen (the guy who played "Chunk") will be there too!  Friend of the Show, Mr. Mocos (buy his music!!!), also known as Jim Gyro, is waging a battle for his life against cancer and this is going out for him!  We love our listeners and hope you guys will go out to see a great movie, have a lot of fun and help our friend and a great guy!!!
Also this Saturday The family friendly Arizona Insect Festival and the First 2011 Mesquite Milling events take place.  Click on the links to get all the information about bugs and pods!!!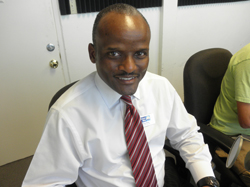 Tony Penn from the United Way of Tucson and Southern Arizona was in studio to talk about the United Way Pep Rally ~ 2011-2012 Campaign and Days of Caring Kick-Off.  Listen to all the success and progress Tony has created over the last 14 months, as well as the details of this free event on September 28th.
Finally ~ WOW ~ Gene Zonge from the Community Gardens of Tucson talks about…wait for it…neighborhood gardens in our community!!!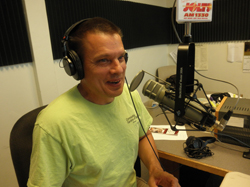 Podcast: Play in new window | Download (Duration: 53:59 — 30.9MB)