December 7, 2010
"…a date which will live in infamy!"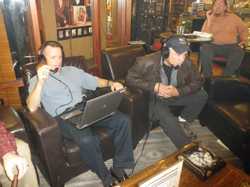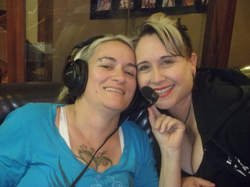 We're at The Tinder Box with Col. Kent Laughbaum and Col. Robin Stoddard talking about Pearl Harbor, World War II and the effects and changes experienced in the Old Pueblo. We also get into the history of Davis-Monthan Air Force Base and its Airmen and women.
There's a couple of things you can do to to help out and support our soldiers in Tucson. Send them an apple pie in a jar from Stout's Cider Mill, or contact Tucson Community Cares to see what you can do to!
The girls of the Tucson Roller Derby drop by to talk about their bout this Saturday and to shake things up at the Tinder Box!
Don't for get to buy your Christmas tree from the Tucson Arizona Boys Chorus at El Con Mall and got to their Holiday Concert on December 11th at the Tucson Convention Center!!!
Podcast: Play in new window | Download (Duration: 54:02 — 49.5MB)