December 14, 2010
Vanishing Tucson
Carlos Lozano from Vanishing Tucson is in studio to talk about all the memories being logged in on his message board every day.  Dr. Scar, the Frontier Drive-In and the Pioneer Hotel are just a few topics covered on air and on Carlos' site.
Don't forget to get your Christmas tree at the Tucson Arizona Boys Chorus tree lot at El Con Mall.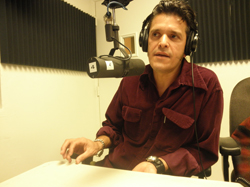 And check out friend of the show, Crystal Arvizu's Corazon Al Corazon Salon at 3204 E. Grant Rd.  Call her at (520) 891-0778 for an appointment!!!
Podcast: Play in new window | Download (Duration: 54:01 — 49.5MB)