January 29, 2012
The Valley of the Moon Electrified Show
Fred and Jeff talk with the magical stewards of kindness from the Valley of the Moon.
From 6:30PM till 8:30PM this coming Saturday, February 4th, watch as Electrice, the woman who laughs at 500,000 volts, stands atop a monster Tesla Coil ~ seemingly unprotected ~ while huge electrical discharges leap from her very fingertips!  She lights lamps by touch and sends scorching sparks skyward from the electrical chain of power!
Hold on to your seats this week ~ Angus McDoogal is let loose in the studio and adds his own voltage to the electric program!!!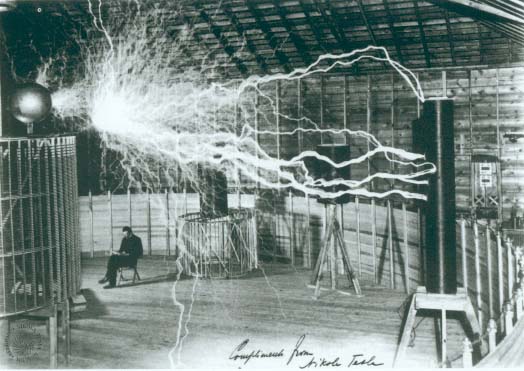 Podcast: Play in new window | Download (Duration: 53:35 — 21.5MB)