February 10, 2013
The Senior Softball Show
Fred and Jeff welcome some well seasoned members of our community to the Big Show!
Frank Coronado, Manny Murrieta and Armando Valenzuela join the program to talk about the Tucson Senior Softball League.  Old Timers from around the Old Pueblo come together to help our community, support their friends and families ~ and, oh yah, play a little softball…
Also on the program, Elena Bjorkquist and Rosalie Crowe talk about the big fund raiser at the YWCA, supporting Sowing the Seeds ~ a women's writing collective preserving the stories and heritage of our mother's, sisters and daughters.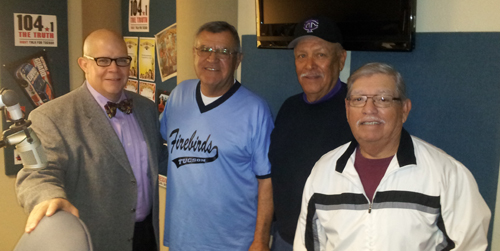 Podcast: Play in new window | Download (Duration: 45:46 — 21.0MB)