February 3, 2013
The February Downtown Show
Fred and Jeff welcome our friend Caitlin Jensen from the Downtown Tucson Partnership!  Besides talking about all the upcoming activities, she brought some really fun folks working to make our Downtown exciting and vibrant.
Lynn Fleischman, the Executive Director of The Drawing Studio, talks about how they teach, demonstrate, share and encourage the art studio practices for folks of any age or walk of life.
Margo and Joe Susco from Hydra talk about all the different things going on in their shop on Congress!!!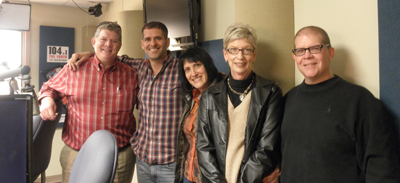 Podcast: Play in new window | Download ()