April 17, 2016
The Discord Show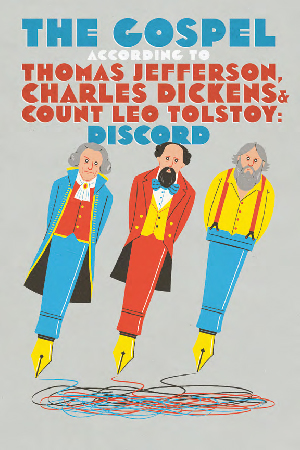 Jeff "MIA" Ronstadt is once again MIA.
Fred grabs the Arizona Theatre Company's House Manager, Bill Bethel, and talks with one of the artists performing in the ATC's latest offering:  The Gospel According to Thomas Jefferson, Charles Dickens and Count Leo Tolstoy: Discord (say that three times fast), Larry Cedar. All sorts of interesting conversation goes on, and maybe something about the play!
The show ends off with a Kindness BANG as Fred talks with Jeannette Maré about Ben's Bells!

Podcast: Play in new window | Download (Duration: 47:24 — 32.6MB)