June 17, 2012
The Big Sky Show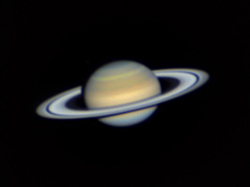 This week Fred and Jeff head to outer space, the wonder of our dark skies and all the fun and mystery they hold for the noble seeker.
Adam Block from the Mt. Lemmon Sky Center joins the boys this week and they talk about the Center and all the spectacular programs they have to enjoy one of our regions favorite pastimes ~ star gazing!!!  Check out the FABULOUS Image Gallery, the Sky Night programs and the Gift Shop ~ filled with tons of cool gifts!!!
They also talk about retired Vatican Astronomer,  Fr. George Coyne who was on the show.  Check out his interview here!
Also ~ help Fred and Jeff WIN the Noche Caliente "Celebrity" Salsa Competition, supporting St. Luke's Home.  Send us your favorite salsa recipe and if we choose your's, you'll win a fabulous prize!!!  Send your recipe to Fred, along with all the info we'll need to get a hold of you~
Podcast: Play in new window | Download (Duration: 52:55 — 21.2MB)