March 3, 2013
The Downtown / Ben's Bells Show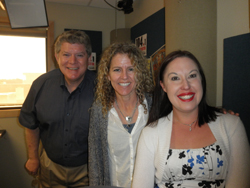 This week Fred and Jeff welcome friends from our wonderfully beloved Downtown!
Caitlin Jensen from the Downtown Tucson Partnership is on hand to talk about all the March activities, including the St. Patrick's Day Parade, the Tucson Fringe Theater Festival and 2nd Saturdays Downtown!
Also joining the big show is Jeannette Maré , Ben's mom and the executive Director of Ben's Bells Project.  Their mission is to inspire, educate and motivate each other to realize the impact of intentional kindness.  Jeannette will be talking about the Project, its impacts and how we all can participate and help.
Podcast: Play in new window | Download (Duration: 44:07 — 20.2MB)