November 8, 2015
The Battle of the All Souls Badges Show
LIVE ~ from Anthony's Cigar Emporium!
Fred and Jeff begin the show talking with Ronnie Reyna and Blake Deimund from the Battle of the Badges. A big event where police officers and fire fighter get to box for honor and glory…and a great cause!
The show continues with Susan Tiss from Many Mouths, One Stomach which produces the All Souls Procession.
Included in that conversation, Lynn Gardner talks about the historic and cultural roots of our Procession!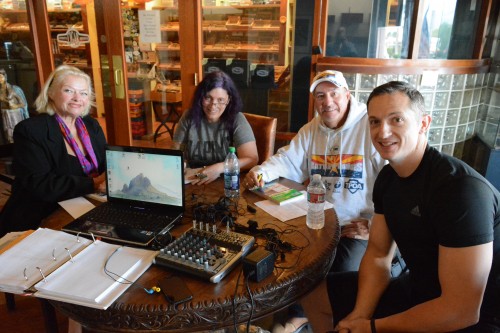 Podcast: Play in new window | Download (Duration: 46:01 — 36.9MB)