June 22, 2014
The 2014 Comicon Show
Fred and Jeff take a little road trip up north and chat with some Tucson folks participating in the 2014 Phoenix Comicon, one of our country's largest comic book conventions.
Jacob Breckenridge and Mike Esham from Orbital Decay are on hand to talk about their work and all the things they're up to at the Con.  We'll get to hear all about the life of two aspiring comic book geniuses!
Then, Gee, Noa and Becky, a.k.a 88cent, Ren and Sly Blue, talk about the wonderful world of Cosplay.
Plus, Fred indulges his sick and twisted side and talks with Rob DenBleyker from Cyanide & Happiness ~ some of the best sick and twisted fun there is!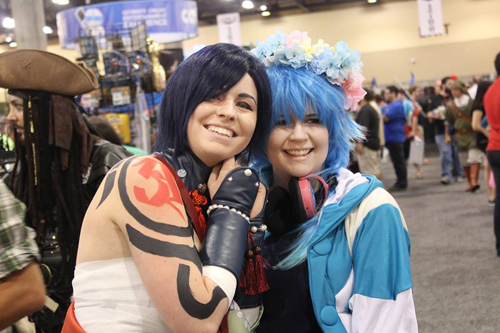 Podcast: Play in new window | Download ()